Welcome Bac kTo The Lighthouse Café!

Open for Outdoor Patio & Rooftop Deck Dining!
And as well as To-Go / Takeout!
Come And Celebrate With Us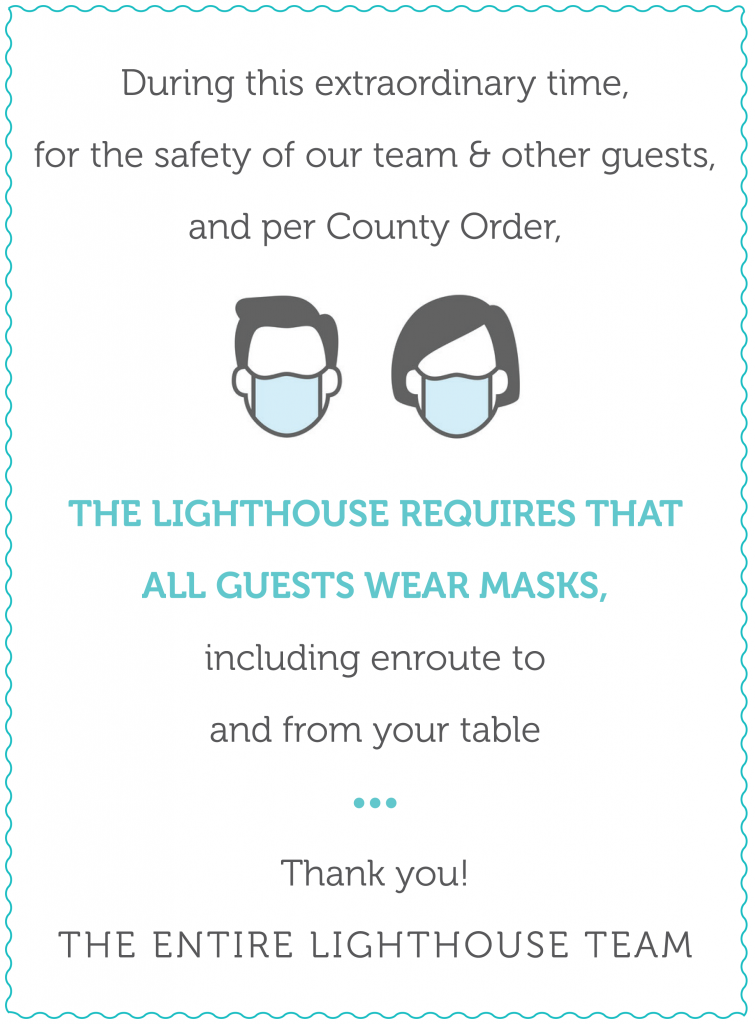 We are also facilitating the enhanced safety procedures such as gloves, added handwashing, increase sanitation, hand sanitizer for guests, touchless menu options.
We can't wait to see you again!


WINTER 2020 MENUS
New Cocktails, Brunch, Dinner & Dessert Menus
DOWNLOAD THE ENTIRE NEW LIGHTHOUSE MENUS FOR WINTER 2020!

NEW! ORDER ONLINE
ORDER ONLINE NOW!