WEEKDAY BRUNCH | DINNER | WEEKEND BRUNCH
DESSERT | KIDS | COCKTAILS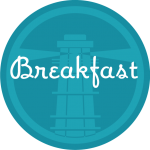 Try a Buddy's Bloody!
An OVERSIZED BLOODY MARY that's SERVED in a MASON JAR! It's LARGER THAN LIFE! Just Like the LEGENDARY LIFEGUARD that Patrolled the BEACHES OF NEWPORT for 47 Years!

Beginnings
CINNAMON SUGAR BEIGNETS
Cream Cheese Icing
PARFAIT
Vanilla Yogurt, House Granola, Berries
FRESH FRUIT BOWL
Season's Best Medley
WARM SOURDOUGH BOULE
Roasted Tomato Butter
CRISPED BRUSSELS SPROUTS
Chorizo de Bilbao, Caramelized Shallot Sherry Gastrique
SLOW ROASTED GARLIC HUMMUS
Fresh Crudité, Garlic Parmesan Pita Chips, Black & White Sesame Seeds, Poppy Seeds, Smoked Paprika, Drizzled with Olive Oil, Yuzu Kosho Aioli Dipping Sauce
CALAMARI
House Made Marinara Sauce & Old Bay Seasoned Aioli
GRILLED ARTICHOKE
Garlic Sesame Aioli
ARTICHOKE SPINACH DIP
with Tortilla Chips
LOBSTER MAC & CHEESE*
Ditalini Pasta, Lobster, Three-Cheese Blend
Benedicts
THE LIGHTHOUSE BENEDICT
Prosciutto, Arugula, Toasted Muffin, Balsamic Reduction, Hollandaise, Potatoes
SMOKED SALMON BENEDICT
Sautéed Spinach, Toasted Muffin, Everything Spice, Hollandaise, Potatoes
THE CLASSIC BENEDICT
Canadian Bacon, Toasted Muffin, Hollandaise, Potatoes
Eggs
SERVED WITH BREAKFAST POTATOES OR SIDE SALAD, & CHOICE OF TOAST
THE CLASSIC BREAKFAST
Two Organic Eggs Served with Bacon or House Sausage
BAYSIDE OMELET
Egg Whites, Sautéed Spinach, Baby Peppers, Roasted Roma Tomato
COASTAL OMELET
Eggs, Shrimp, Capers, Onions, Cheddar Cheese

Soup & Salads
ROASTED HERB DE PROVENCE CHICKEN SALAD
Kale, Cabbage, Quinoa, Currants, Almonds, Tangerines, Peppers, White Balsamic Vinaigrette
ROMAINE CAESAR
Pecorino Romano, White Anchovy, Roasted Garlic Dressing,
Lemon Bread Crumbs, ADD CHICKEN OR STEAK!
SEASONAL BEET SALAD
Micro Greens, Beets, Toasted Pine Nuts, Goat Cheese & Raspberry Balsamic Vinigrette
NEW ENGLAND CLAM CHOWDER
Bacon & Chives, Oyster Crackers
SOUP OF THE DAY
Chef's Daily Creation
Specialties
LEMON BLUEBERRY RICOTTA PANCAKES
Mascarpone Cream Sauce, Blueberry Coulis
BANANA PANCAKES
Three Banana-Filled Pancakes, Banana Cream Cheese Sauce,Cinnamon
STEAK CHILAQUILES
Marinated Flank Steak, Red Sauce, Cotija Cheese, Avocado Sauce, Sour Cream, Pico de Gallo, Micro Greens, Piled on House Made Tortilla Chips, Topped with Two Over Medium Eggs
BREAKFAST BURRITO
Scrambled Eggs, Cheddar Cheese, Sausage & Bacon, House Potatoes, Avocado Crema, Pico de Gallo
Mains
SERVED WITH CHOICE OF FRENCH FRIES OR MIXED GREENS SALAD
THE LIGHTHOUSE BURGER
House Blend Patty, Fontina Cheese, Pickles, Caramelized Onions, Demi-Glace Mayo
FISH & CHIPS
House Battered, French Fries, House-Made Tartar Sauce, Lemon
VEGGIE BURGER
House Made Patty, Garlic Hummus, Cucumber, Beet & Carrot Tzatziki Slaw, Alfalfa Sprouts, on Whole Wheat Bread
NEW ENGLAND LOBSTER ROLL
Rich Lobster Salad, Tarragon Aioli,Wasabi Caviar
CHIPOTLE MARINATED SHRIMP TACOS
Lemon-Oregano Slaw, Pico de Gallo, Avocado-Lime Crema, Cilantro
CRISPY FRIED CHICKEN SANDWICH
Spicy Honey Slaw, Spicy Sambal Aioli, Pickles
DOWNLOAD THE LIGHTHOUSE CAFE WEEKDAY BRUNCH MENU PDF

WEEKDAY BRUNCH | DINNER | WEEKEND BRUNCH
DESSERT | KIDS | COCKTAILS